Upon Further Reflection at Phillip Lim, 2023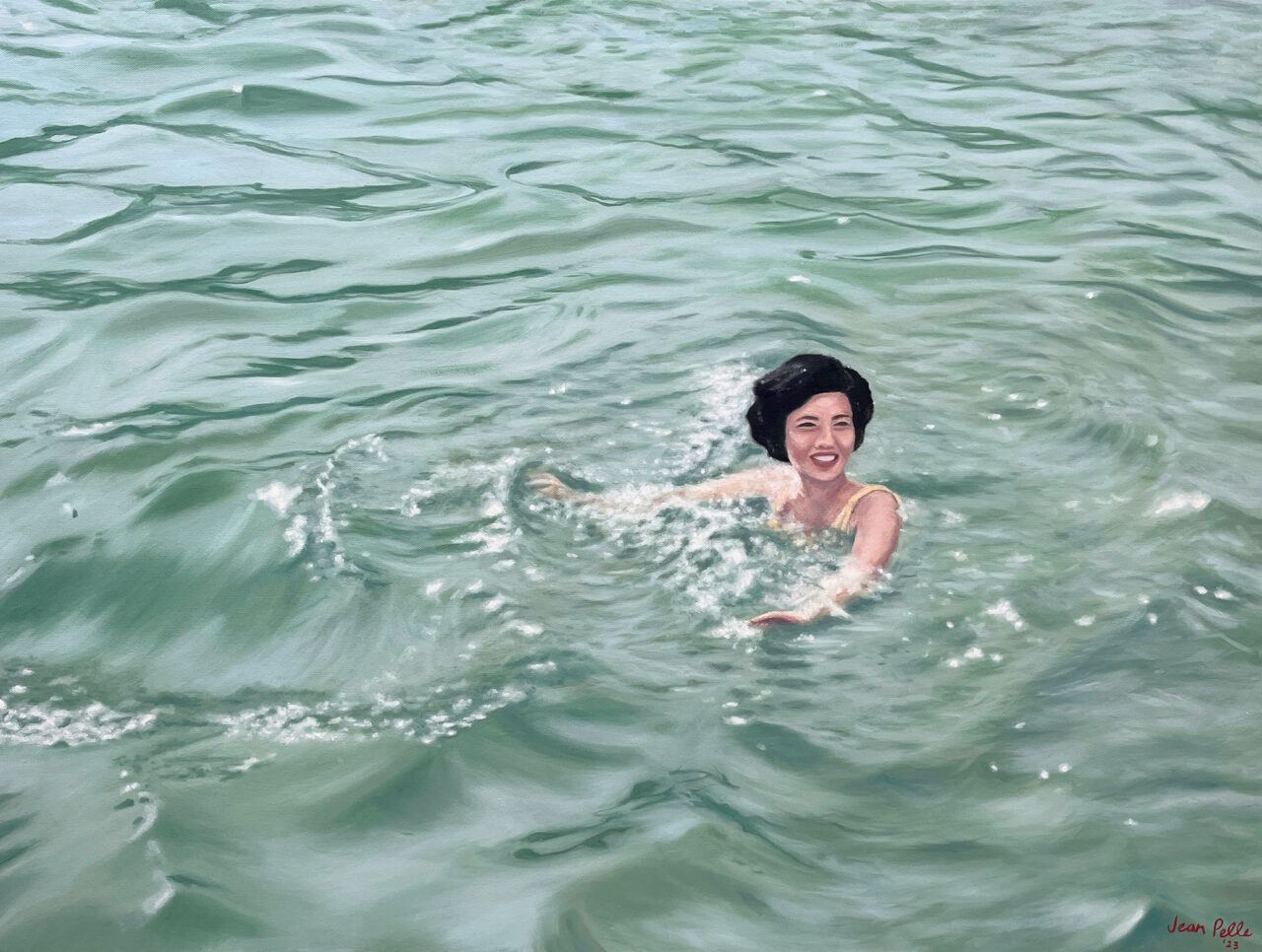 Exhibition Title:
Upon Further Reflection

Year:
2023

Location:
3.1 Phillip Lim
New York, New York

Our sales team can provide guidance and expertise.

Please contact our studio at +1 212 645 2602 or email us at sales@pelledesigns.com for further assistance.
From Jean Pelle:
I wanted to create a painting of my mother, based on an old photograph that I've always loved to look at. My intent was to meld the image of her, my Korean mother, within the context of a western painting tradition, because it's so unusual for me to see that in the paintings I've come across. I think the contrast is interesting. Last year, I visited Claude Monet's home in Giverny France and I became intrigued by the depictions of his family members in his paintings. The figures were as natural of a subject as the trees and sky. I wanted to create something like that so I chose my mother to be depicted too – painted into a glistening pool of water, looking and feeling joyful.
Jean Pelle participated in Upon Further Reflection, a group exhibition featuring the works of Asian American females in design and art, during 2023's NYCxDesign festivities. Her painting, Pool Portrait, was exhibited.
Co-curated by Lora Appleton and Andrea Hill, with support from The Female Design Council and the AAPI Design Alliance, the dynamic exhibition served to both challenge and address the ideas of reflection through surface exploration, materiality, and self discovery.
Exhibition ran from May 20th through 25th, 2023.
Exhibition photography by Angela Hau